What is web-based software?
Web-based software means that there is no software to download, no CD or DVD with a program to install and nothing to update in the future. You login using an Internet browser (Chome, IE, FireFox, Safari), which means if you have an internet connection you have access to all your documents, contacts, properties and more. You can work from home, on the road or even from a computer that is not yours — you just simply login to your account and your connected.  For busy real estate professionals, web-based just makes sense.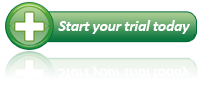 Why is web-based better?
NO WORRIES. When an update comes out for the platform we take care of that for you and you never see any down time due to updates. You can just do what you do best, buy and sell real estate. PropTrackr keeps the web based software up to date for you, taking the headache out of you being the IT guy or having to hire an IT guy. With traditional software you have to keep track of all your documents yourself. You have to make sure that your employees are using the most recent contract, and then saving it to a spot everyone can access. With web-based software everything is up to date, no matter who is using it. No more wondering where you last used that document –was it your home computer, laptop, office computer even your mobile phone?  Did someone store it on an external hard drive or flash drive? It doesn't matter – PropTrackr has your documents.