Who was PropTrackr built for?
PropTrackr was developed for all real estate professionals. If you're currently working multiple real estate deals and need a system to help automate and simplify your real estate business, PropTrackr is the system for you. PropTrackr is capable of handling short sales, loan modifications, rehabs, lease options, buy and hold and auction properties as well as your own custom deal types.
PropTrackr was built to fit any budget — for only $49 a month you get every single feature of the system like your own website, unlimited property listings, unlimited contacts, document management, marketing and education material and much more. There is NO setup fee! For $49/month you get all the great features below.
What makes PropTrackr different from other
Real Estate Management Software?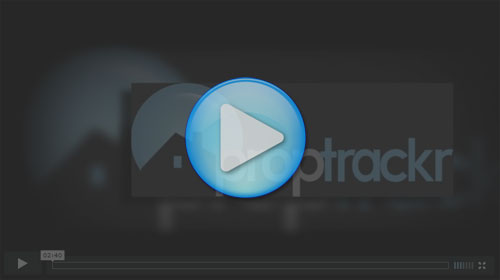 Property Management – MADE SIMPLE!
PropTrackr Real Estate Management Software is 100% web-based, which means that you can access your properties from anywhere you have an internet connection. PropTrackr is constantly growing and adding new features to help manage your ever growing business while striving to maintain a simple to use and uncluttered real estate management system. Here are a just a few of PropTrackr's features: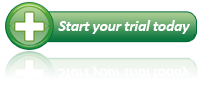 Test Drive PropTrackr Free for 14 Days and find out why PropTrackr™
is the fastest growing Real Estate Management Software.
Your own Real Estate Website

When you sign up for PropTrackr Real Estate Management Software you get your own corporate website. No more sending your clients to just a profile of you or your company. The PropTrackr website allows you to blog about upcoming events and ideas, promote your properties through PropMapr, tell customers about yourself and it also acts as a portal for your customers to create an account and submit properties directly to you. Once your customer's property is in your system, they can upload documents to you, view the notes you post for them and more just by signing in securely with their email address and password.

"What I love most about PropTrackr is the way I can keep my files up to date, and everyone in my team has access to them. Being able to make notes, share them with all parties involved, and keep the communication open is vital to our business.
Jennifer Grace, Janus Equity Management"
PropTrackr Dashboard – Your daily to-do list
PropTrackr Real Estate Management Software has an easy to read dashboard to display the information that is most useful to you and your business. Find out what's going on with today's schedule by quickly reviewing the most recent tasks, review the latest property leads, contact information, task manager and more right from the Dashboard. The Dashboard is simple, clean and easy to understand making your real estate business more productive than ever before!

PropTrackr Property Management

PropTrackr allows you to manage what's important to you and your business — the properties you're actively working. With the integration of Bing Maps you can now see your property details with an aerial view of the property. Review all of your properties at one time or individually to see extensive property details. Organize and sort all of your properties with over two-dozen predetermined categorizations or make your own. Giving yourself the ability to find property information quickly and efficiently by customizing the system to fit your style and your way of organizing. PropTrackr allows you to upload up to 20 photos to each property showcasing the property details and features as images, so when potential clients visit your properties they can see all the features rather than just read about them.

Property Details

PropTrackr Property Details allows you and your company to manage extensive property details including real estate agents, property contacts, mortgage information, listing history and even the outstanding taxes or billing right from one screen. No more hunting around trying to locate property specific information on multiple documents. See what's going on with any particular property through the Property Details section. By attaching clients, customers, real estate agents or anyone to a property gives you the ability to send updates to everyone with just a click of a button.

Notes & Actions

Have your ever wanted to keep track of every email, phone conversation or even write up a reminder about a property? Have you ever wanted to keep everyone in the office up to date on the progress of a property? Now you can! Property Notes allows you to do just that. Keep everyone in the loop and on the same page by utilizing the Property Notes — send out reminders to everyone or just the people you choose.

Property Documents

The Property Documents section allows you to upload and store documents related to each property in your PropTrackr account.  You can upload any file type and download them as needed, share them with anyone, and so much more.  Managing your office documents has never been so simple and keeping you organized will increase your productivity by leaps and bounds! If you're working short sales, we have also incorporated a short sale package builder that allows you to merge all of your short sale documents into one package, and auto-fill the property information in a matter a minutes!

"Proptrackr is the greatest, I love that all of the forms are in the system and at my fingertips. It makes filling out a HUD a breeze. I can't imagine not having these tools in my office." Thank you!!! Wendy & Steve Donahue TopSpeed Properties

PropTrackr Comparables Search

Generate Comparison Packages within minutes of adding the property to your account. Pick and choose from the right properties that best match your comparable needs. Print, email, and save the comparison to everyone working on the project with you, all without ever leaving your PropTrackr Web-based Real Estate Management Software.

Test Drive PropTrackr for 14 Days and find out why PropTrackr™
is the fastest growing Real Estate Management Software.

PropTrackr Deal Analyzer

Have you ever seen a property that you wanted to flip but were unsure whether it would turn a profit? With PropTrackr Web-Based Real Estate Management Software you can enter your estimated expenses into the Deal Analyzer and see if there is a profit to be made. Analyze everything from real estate commissions, points for a loan, seller concessions, attorney fees and more. Find out if the potential investment property is worth your time and effort. Then jump over to PropTrackr Comparison Packages and see what similar homes in the area sold for.

PropTrackr Repairs Estimator

You just purchased a property and now you're ready to start improving the property and getting ready to flip it for a profit. But first there is a lot of work to be done. The bathrooms need to be upgraded, electrical needs to be rewired and the property needs a new roof along with the interior upgrade needs. Well what's that going to cost? Using the PropTrackr Repair Estimator, allows you to see the estimated costs before the project starts and generates proposal reports for contractors to bid on. PropTrackr Repair Estimator has over a dozen possible categories to choose from, helping evaluate the cost of repairs before you even start. You can even add your own custom repairs.

Property Leads

If you've got properties for sale, someone needs to buy them!  All of your properties listed for sale within PropTrackr are automatically listed on our buyer's website, PropMapr.com.  As those leads come in, they are automatically organized under each property in your PropTrackr account for you to follow up with.  Finding buyers doesn't get easier than that!
Contact Management

PropTrackr Real Estate Management Software organizes your contacts into six predetermined categories. Locate the contact information you are looking for quickly and easily by simply clicking the category they are filed under or search for using our robust search tool. Do you have 100's of contacts, use PropTrackr Real Estate software to manage them all, easily import them into the system with our import/export tool. Here are a few additional capabilities that come with PropTrackr Real Estate Management Software:

Customizable Contact Types
New Contact Lead Notification
Buyer/Seller Matching
Contact Notes

Associate Contacts with Properties
Attach Documents to Contacts
Email Contacts Directly from PropTrackr
Import / Export contacts in .csv format

"Staying in constant communication with my customers throughout my daily routine has been HUGE for my business. It cuts down drastically on the amount of time I spend updating my clients about their property."
PropTrackr Calendar
The PropTrackr calendar quickly shows you in office tasks, property follow-ups and property foreclosure dates.  Every real estate date that is important to your business is displayed on the My Agenda calendar and comes standard with every PropTrackr account.  The My Agenda calendar adds peace of mind to every real estate business by ensuring that important dates are never missed.

Application Center – No Extra Cost for these Amazing Apps
HUD-1 Document Creator
PropTrackr Real Estate Management Software comes with our very own HUD-1 Creator. NO Monthly Charge, NO Limit to the number of HUD-1 Documents the end result is a Professional HUD-1 Settlement Statement in PDF format. The HUD-1 Creator also has an easy to use help system for anyone not comfortable with filling out a HUD-1. We'll tell you exactly what goes in each field to make your life that much easier.

PropTrackr Document Center
PropTrackr Document Center stores your documents in the cloud, which means you no longer have to keep your important office documents on your computer. Quit trying to locate a specific property document that may be in a variety of locations like your laptop, office computer or home computer — now everything can be stored within your PropTrackr account. Your documents are safe and secure within the PropTrackr Document Center thanks to our nightly backups –you can feel 100% confident that all your documents will be there when you need them.
PropTrackr Document Center also comes with our exclusive AutoDocs, real estate documentation that we've compiled for you to use anytime you wish. What's so awesome about our AutoDocs is that you can attach them to properties and we'll "auto" fill the required information into the documents for you!  Many documents you use everyday are right at your finger tips ready for you to download and fill out electronically. General Real Estate Contracts, Lease Option Docs, Retail Purchase Agreements, Short Sale Offer Letters and more. Does your real estate business process short sales? PropTrackr has spent countless hours locating and preparing Short Sale Packages for you and your real estate company to use. PropTrackr has gathered over 50 Short Sale Packages (and growing) from banks across the country and converted them into electronic format allowing you to easily Auto Fill the document or type it out yourself — making your job easier and saving you the wasted time of filling out paperwork.
PropTrackr Lead Capture Forms
PropTrackr Lead Capture Forms allows you to generate a customizable form for you to place on any site that allows custom HTML. Generate simple to complex forms detailing all the information a potential buyer or seller is looking for. By clicking just a few check boxes, PropTrackr lead capture forms allow you to display a submission form requesting things like name, e-mail address, contact information, number of bedrooms, square footage, property type, garage space, asking price, etc. PropTrackr Lead Capture Form allows you to customize a return URL or web address as an extra feature. This allows you to target your audience and return them to a customized page just for them. The leads generated from your Lead Capture Forms will go right into your PropTrackr account and you'll also be notified via e-mail.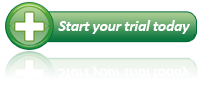 Test Drive PropTrackr for 14 Days and find out why PropTrackr™
is the fastest growing Real Estate Management Software.
PropMapr™
As a real estate agent or investor, you probably have properties that you'd like to get sold. That's where PropMapr comes in. We've created a real estate listing website specifically for your properties listed for sale called PropMapr — and we work very hard at getting PropMapr to top of search engine results. As you add properties to PropTrackr real estate management software and list them as "For Sale", we take those real estate properties and automatically list them on PropMapr. This gives your properties the availability to be found — and when a potential home buyer would like more information on that property those leads go right into your PropTrackr account! You no longer have to worry about listing your properties to be found, we take care of that for you so you can do what you do best!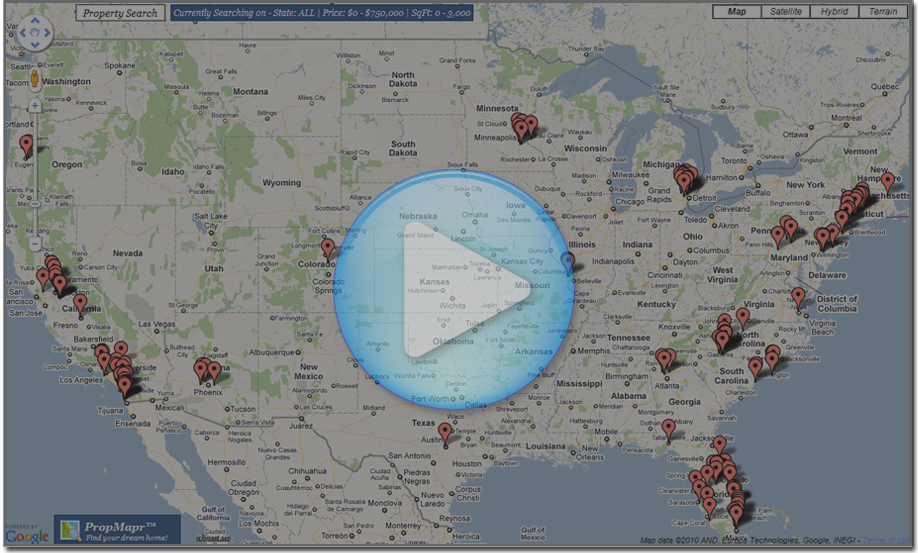 System Administration – Configure Your Real Estate System
PropTrackr Task Manager

Managing your office has never been so easy. Setting up daily tasks and reminders are just a few clicks away. You can easily setup tasks for any individual user in the system or choose to assign the task to everyone in the office. Keeping you and your real estate office organized and on schedule and never missing another deadline.

Client Side of PropTrackr

Give access to your PropTrackr account through the client side of the system. Assign an email address and password to a homeowner, real estate agent, attorney, lender, investor or anyone you have working with you on a real estate transaction. With this limited access to your PropTrackr Management System it's easy for everyone to stay up to date with all the changes taking place with the real estate property.  The client side of your website has very limited access — so don't worry, your clients can only see limited information related to their properties.

Action Plans

Action Plans are a way to streamline your daily work load by automating office processes. Use them to assist in everything from engaging potential clients, to alerting employees of time-critical tasks. Action Plans are 100% customizable, enabling you to exploit their potential by increasing productivity where you need it most.

System Configuration

PropTrackr allows you to set your company information including phone number, fax number, company mailing address and other pertinent contact information that will be displayed for your clients on the client side of your website.

In addition to defining your real estate company contact information, the software configuration allows you to define custom property statuses, custom contact types and custom deal types giving you greater control over the configuration of your real estate management platform. Freedom of control is essential to any web-based real estate management platform, and PropTrackr Real Estate Management Software delivers everything you need to customize your real estate business.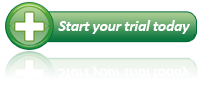 Test Drive PropTrackr Free for 14 Days and find out why PropTrackr™
is the fastest growing Real Estate Management Software.
Education Center

Download and review hundreds of educational resources specifically for real estate professionals provided by PropTrackr. Study up on the newest trends and watch the past monthly webinars provided by North Sore Enterprises. These educational resources are only available to PropTrackr users and can't be found anywhere else on the Internet.

Marketing Materials

PropTrackr provides over a 100 marketing pieces specifically design for real estate professionals like you to use anytime. Direct mail templates, leave-behinds, homeowner checklists, lead generation tips, email ideas and more — all designed with the real estate professional in mind.
PropTrackr Community Based Forums
Talk and discuss with other real estate agents and other real estate professionals within the industry about acquisitions, financing, lead sources, legal talk, marketing and more. Share and gather information with other real estate professionals using the PropTrackr community forums.