Last night's scheduled updates went through in a swift, neat fashion as intended. Many updates were made to the PropTrackr software including, but not limited to:
Upgrades to the Repair Estimator
New Graphs added to the Dashboard
More detailed information portrayed by e-mail notifications
Property Search enabled to search by Assigned Users
Many minor cosmetic changes that you may notice as you log in & explore the system.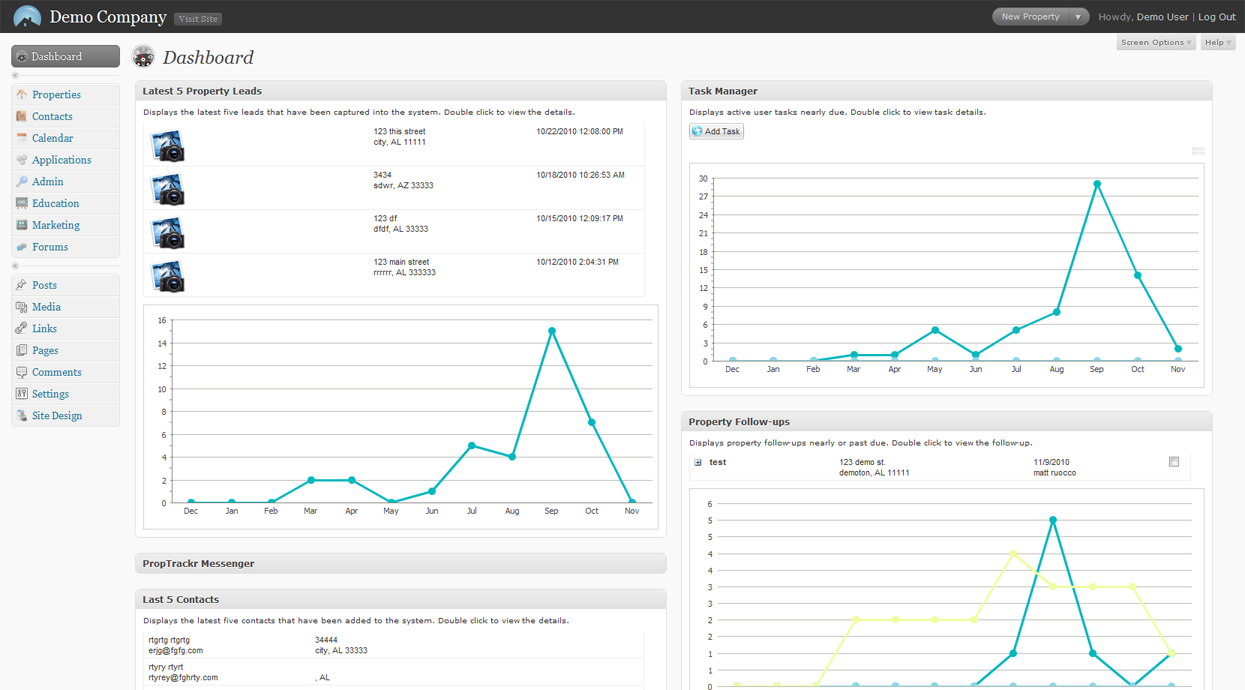 The first update you may notice is that the dashboard has a bit more flare with new graphs for the Task Manager and Property Follow-up widgets. Being able to monitor office tasks and property notes at a mere glance is intended to assist in the management aspects of your Real Estate Business.
The Repair Estimator has been updated to allow for custom repair fields to be created, enabling one to manually enter any and all repairs to be included in a Repair Proposal.
Also included in last night's release was the expansion of e-mail notifications sent via PropTrackr:


Whenever a document is uploaded to your PropTrackr account, you are now notified by email. Included in this email is the property address and the document uploaded.
Notification e-mails may now be sent upon editing a pre-existing property notes.
Every notification (whether it is for uploaded documents, new/updated notes, added properties, etc) will now have the property's address included within the e-mail.
These notifications were updated to save you time by eliminating the need to identify what property/document the e-mail was in reference to.

In order for your account to display the updates as intended, please delete the cookies and cache (temporary Internet files) from your web browser. This article provides step by step instructions for clearing the cache in most common browsers.