It's hard to keep up with all the new trends and ideas about how to market yourself. You start asking yourself — Do I stick with the traditional print marketing? Do I hire a company to do my print marketing for me? Do I dive into the world of PPC, do I even want to get started with social marketing? And if I do start social marketing, what do I do and how do I get started?
The hottest trend right now is advertising your business and yourself on social networks like Facebook, Twitter and Google Buzz to name a few. Blogging is another great way to get your name and business out there. PropTrackr give you all of these features with our system. Check out the FREE 14 Day Trial and get started today. Contact us today to find out how PropTrackr Web Based Real Estate Management Software can improve your business.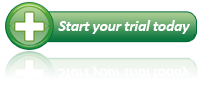 Test Drive PropTrackr for 14 Days and find out why PropTrackr™ is the fastest growing
Real Estate Management Software.
Here at PropTrackr we have gathered up of a dozen resources and tools to help get you started with your social marketing and online presence. Start with the tools below to get you started with your online marketing, but you have to remember to keep posting and advertising on these networks. Social marketing only works if you join in on the conversation. You don't have to check these social networks everyday but it would be good to be posting and commenting a few times a week.
---
Tips & Guides
10 Things to do before launching your blog.
There are lots of posts and articles about why adopting a blog for your small business is a good idea — how it's good for customer retention, lead generation, and serves as an effective way to build links and rankings in the search engines. But if you're a small business owner…
( Read More )
How to get started blogging.
Respond to something elsewhere on the web: the best way to start blogging: simply link to something elsewhere that you feel is interesting, or (better) that you disagree with. If you make a constructive response to what someone else has posted, for example, you can start a…
( Read More )
How to write for bloggers
This is a short guide that wants to encourage you to blog, and to blog well. The most important thing to remember is that blogging is about conversing – discussing the things that interest you. When you blog…
( Read More )
The Blogger´s Guide to SEO.
You have a choice. You can target a general high traffic keyword you have little chance of ranking well for and get barely any traffic. Or you can shoot for a keyword that gets a moderate…
( Read More )
SEOmoz | 21 Tactics to Increase Blog Traffic.
Hosting your blog on a different domain from your primary site is one of the worst mistakes you can make. A blog on your domain can attract links, attention, publicity, trust and search rankings…
( Read More )
How to optimize website images from a SEO perspective.
Product images, screenshots, your beautiful team members, catchy images for your website content, corporate images, logos, icons, you name it – all your online images…
( Read More )
List of social networking websites on Wikipedia.
This is a list of major active social networking website.
( See More )
Google Social Search Launches, Gives Results From Your Trusted "Social Circle"
Google Social Search is rolling out, a new service from Google that allows you to easily find material written by people you know and trust. It's a pretty cool idea, especially in that it's pretty…
( Read More )
---
Tools & Analytics
Google Alerts – The Google Alerts is a content monitoring service, offered by the search engine company Google, that automatically notifies users when new content from news, web, blogs, video and/or discussion groups matches a set of search terms selected by the user and stored by the Google Alerts service. Notifications can be sent by email, as a web feed or displayed on the users iGoogle page.
Learn More
Get Started with Google Alerts
Technorati – Technorati is an Internet search engine for searching blogs. By June 2008, Technorati was indexing 112.8 million blogs and over 250 million pieces of tagged social media.[2] The name Technorati is a blend of the words technology and literati, which invokes the notion of technological intelligence or intellectualism.
Learn More
FeedBurner – FeedBurner is a web feed management provider launched in 2004.[1] FeedBurner provides custom RSS feeds and management tools to bloggers, podcasters, and other web-based content publishers.
Learn More
Google Analytics – Google Analytics (GA) is a free service offered by Google that generates detailed statistics about the visitors to a website. Its main highlight is that the product is aimed at marketers as opposed to webmasters and technologists from which the industry of web analytics originally grew. It is the most widely used website statistics service[1], currently in use at around 57% of the 10,000 most popular websites.
Learn More
When using Google Analytics to help track inbound links – When creating an advertisement on another website, this little tool allow you to track all traffic from that website by adding a little bit of tracking code to the website address.
Learn More
---
Trending Tools – help find out what's hot right now
Digg – Digg is a social news website. The site's cornerstone function consists of letting people vote stories up or down, called digging and burying, respectively. Many stories get submitted every day, but only the most Dugg stories appear on the front page.
Learn More
Google Trends – Google Trends is a public web facility of Google Inc., about Google Search, that shows how often a particular search-term is entered relative to the total search-volume across various regions of the world, and in various languages. The horizontal axis of the main graph represents time (starting from some time in 2004), and the vertical is how often a term is searched for relative to the total number of searches, globally.
Learn More
Popular Bookmarks on Delicious – Delicious (formerly del.icio.us, pronounced "delicious") is a social bookmarking web service for storing, sharing, and discovering web bookmarks. The site was founded by Joshua Schachter in 2003 and acquired by Yahoo! in 2005. By the end of 2008, the service claimed more than 5.3 million users and 180 million unique URLs bookmarked URLs.
Learn More
Twitter Search – Search Twitter in Real Time.
Learn More
Yahoo! Buzz Index – Today's Top 20 Overall Searches – Yahoo takes the time to let you know what is trending on Yahoo. See what HOT now and if you can get involved to drive traffic.
Learn More
Tweetmeme – TweetMeme finds the hottest stories from twitter for you to retweet.
Learn More
---
Social Networks
A comprehensive list of social networks
Delicious
Last.fm
Facebook
Flickr!
FriendFeed
LinkedIn
Twitter
Google Buzz
Digg
Seesmic
Stumbleupon
Ning – Create Your Own Social Network
Squidoo
Diigo – Social Bookmarking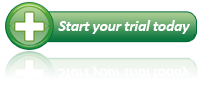 Test Drive PropTrackr for 14 Days and find out why PropTrackr™ is the fastest growing
Real Estate Management Software.
---
Social Tools & Applications
Topsy – A search engine powered by tweets
Learn More
Ping FM – Ping.fm is a simple and FREE service that makes updating your social networks a snap!
Learn More
Hootsuite – With HootSuite, you can monitor keywords, manage multiple Twitter, Facebook, LinkedIn, Foursquare, Ping.fm and WordPress profiles, schedule messages…
Learn More
TweetDeck – TweetDeck: a simple and fast way to experience Twitter.
Learn More
TwitterFeed – Offers to tweet the last posts published in a blog via the RSS feed.
Learn More